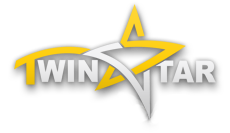 Athena is brought to you by TwinStar ‒ a unique World of Warcraft project with quality implementation and enhancing features.
The project was launched on the 5th of December 2008, delivering quality and free entertainment for everybody since then.
During that time, the whole project has changed a lot and along the way it has achieved some remarkable successes.
Main achievements of the project:
TwinHEAD database with interesting guild statistics and bosskills
Custom anticheat (which detects malicious software on the client side)
Own Armory system for all of our realms
Secure character auction (all characters are leveled up properly and in accordance with the server rules by players themselves)
Servers based on modern architecture with non-stop availability.
Dear players, we hope you are having a wonderful day, and are ready for some exciting Athena news! Firstly, we have taken a closer look at the mob and pet pathing behaviour. Those of you who have been concerned about it, fear no more ‒ while our original fix had some unintended side effects, it……